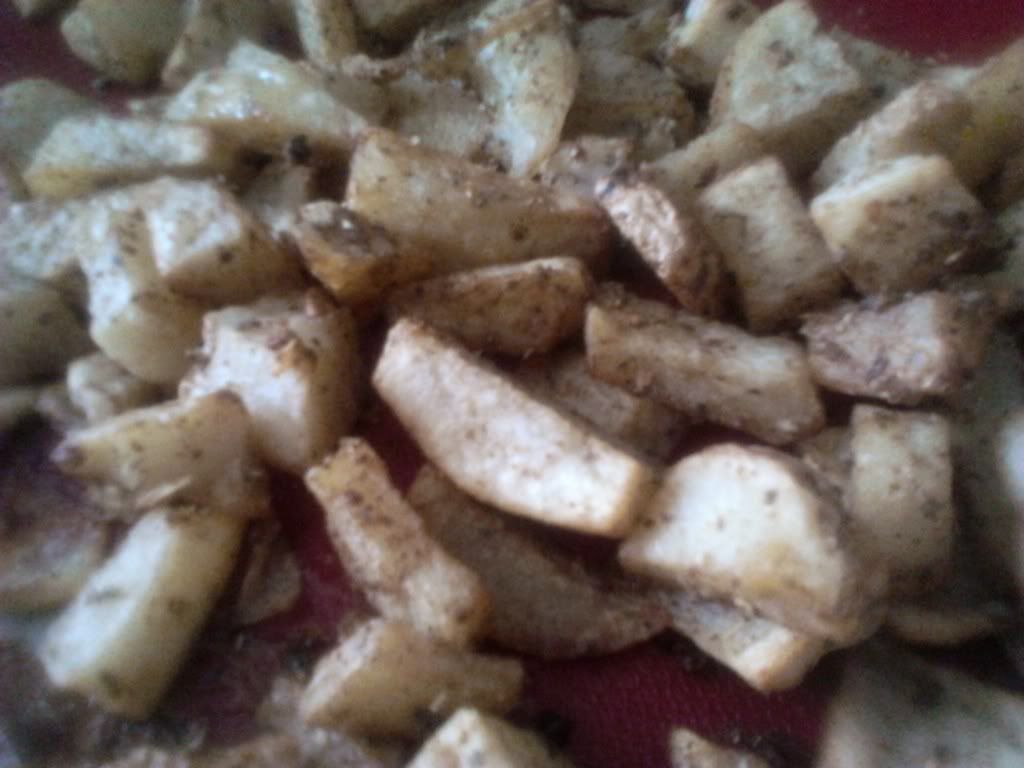 One of the things that I love about trying new recipes is that you never know what to expect. A meal that you plan to blow you away has the possibility to let you down. The other possible outcome is being totally shocked and amazed by something that you planned because it seemed simple and it completely steals the show. That, my friends, is exactly what these potatoes are.
To be honest, I can't really remember what exactly I made for these potatoes to be a side for. They were that good. They definitely are a show stealer. My husband would take a handful of these each time he walked into the kitchen when the meal was done and over. They were gone in no time. And, in case you are wondering, they are toddler approved as well. The only change that I made was to get rid of the Dijon mustard. Feel free to add a tablespoon into the mix if you'd like. I hope that you add these sometime to your fiesta!
Ingredients
8 medium potatoes, peeled and diced
1/3 cup of olive oil
2 teaspoons dried oregano
1 teaspoon ground cumin
1/2 teaspoon sea salt (plus more to sprinkle on top)
freshly ground black pepper
3 garlic cloves, minced
1/8 teaspoon cayenne powder
1 lime, juiced (or more to taste)
DirectionsPreheat the oven to 400 degrees.
Combine all of the ingredients except the potatoes and lime in a bowl and wisk together to mix. Pour your diced potatoes into the bowl and toss with the oil mixture. Sprinkle with salt and freshly ground pepper.
Roast for about 40 minutes, until the potatoes are well cooked, and browning on the edges. Take out of the oven, and sprinkle the juice of one lime over it. Add more lime juice or salt, if needed and serve.
Source:
The Nourishing Gourmet