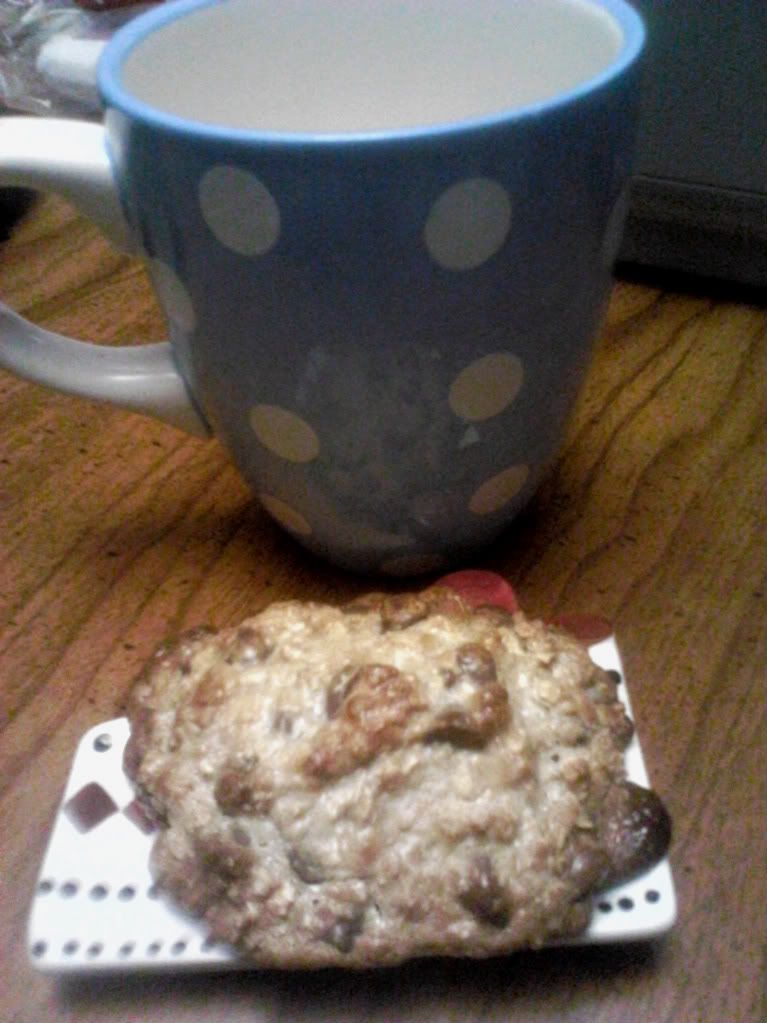 When randomly flipping through a cookbook, I found this recipe. The polka dot title made me giggle. I thought of the guidance counselor scene in Legally Blonde when the counselor says,"Harvard will not be impressed that you aced History of Polka Dots." I guess I have seen that movie way too many times. Unlike Elle, you will not need a back-up, these cookies are absolutely delicious. They are a sinch to mix up and are done in no time.
I am usually not a fan of chunky peanut butter and had absolutely none in my pantry. I considered using just regular creamy peanut butter. Realizing that I had buy sweetened condensed milk anyway, I decided to stay with the original recipe and use the chunky. I am so very glad that I did. The salty chunks of peanuts are the perfect match with the semi-sweet chocolate chips. I did adapt the method of baking. The original recipe called for the mixture to be placed in a 9x13 pan but I prefer them being in the form of a cookie. A quick trip to the fridge for the cookie dough to firm while waiting for the oven to preheat. I simply dropped the cookie dough onto my silpat mat and let the oven do its job.
Ingredients
1 1/4 cup oats
1 can sweetened condensed milk
1 tsp vanilla
1/2 tsp salt
1/2 cup chunky peanut butter
1 cup semi-sweet chocolate chips
Directions
Preheat oven to 350 degrees.
In a large bowl, add oats, milk, vanilla, and salt. Stir to combine. Fold in peanut butter and chocolate chips. Place cookie dough in fridge for ten minutes to allow the mixture to firm.
Using an ice cream scoop, drop the dough onto a greased cookie sheet or use silpat mat. Bake for 15 minutes or until golden.
Source: Culinary Delights, St. Maurice Parish