Hello again, my friends. If you are coming over from The Jey of Cooking, welcome. We have made it through Monday and trudge on through the week. Yesterday, I gave you a wonderfully delicious low sodium appetizer. I hope that you have thought about adding the Algerian Flafla to your menu plan or special occasion. Today, I am featuring a low sodium entree and side.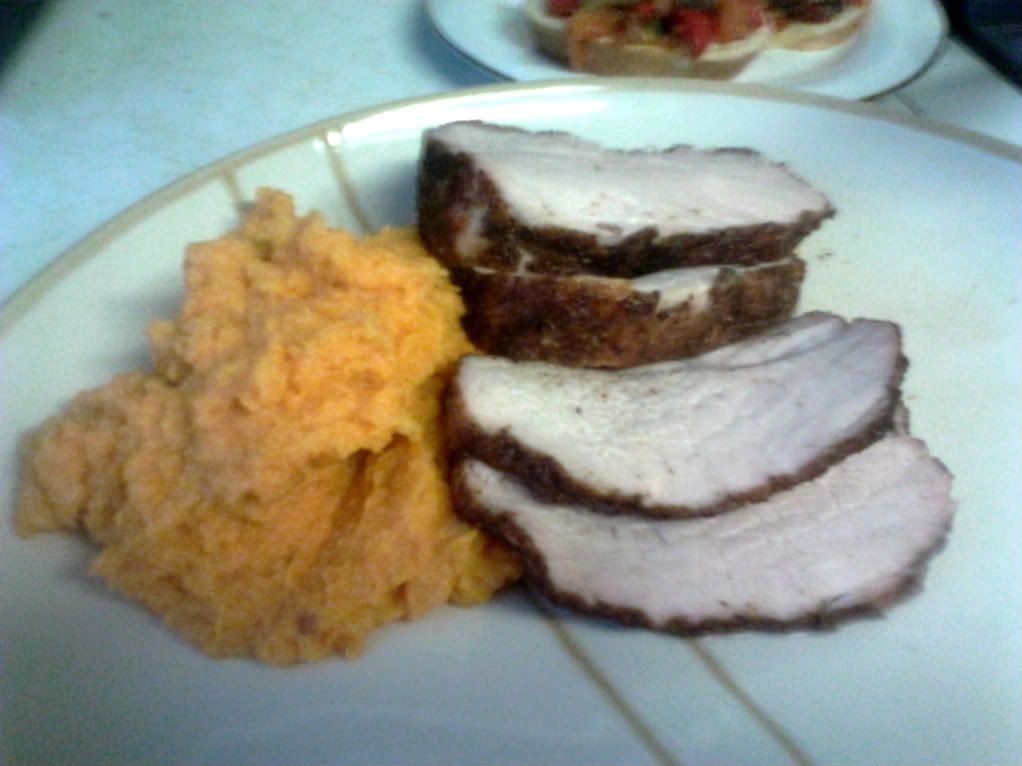 When researching recipes, I had a pork loin that I knew I had to use and figured that there would be no better time than for this low sodium meal. I omitted the coriander and red pepper flakes for lack of both, but the rub still did the job and was delicious. There was still a little bit of kick from the chili powder, but if you're into heat, I suggest adding the pepper flake in.
I knew that I wanted to incorporate sweet potatoes somehow. My husband and son love them. They are not my first choice, but I went about this with the mindset of a meal that I would make for my own family. The mashed sweet potatoes were delicious and the pot was actually scraped clean.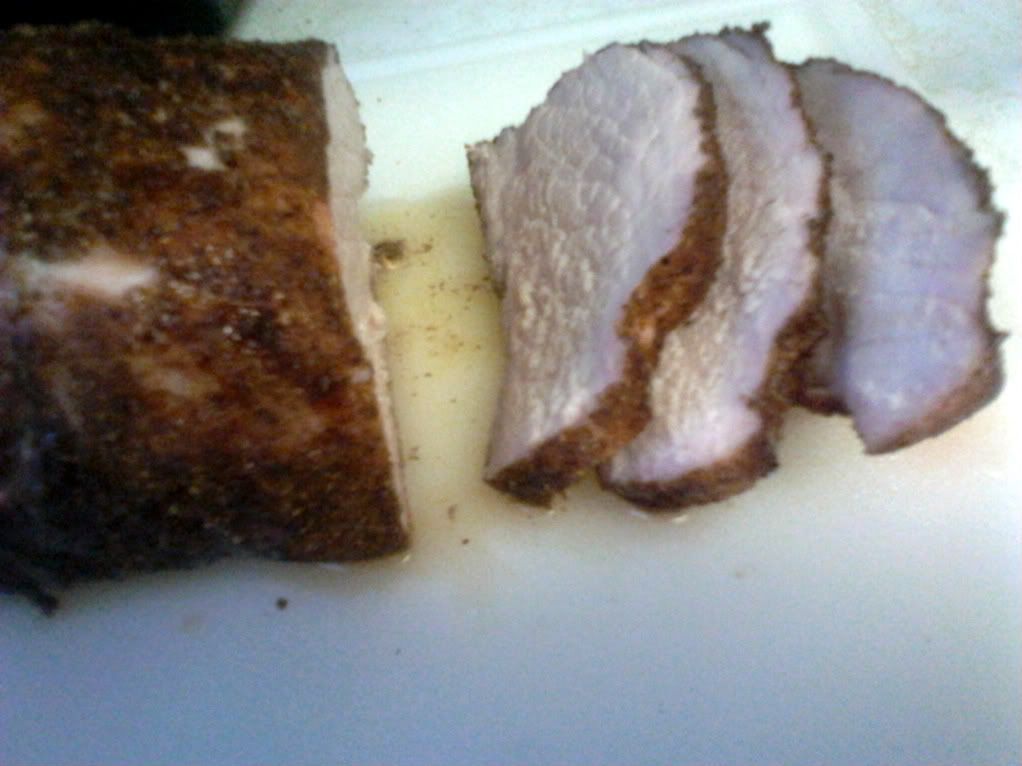 Spice Rubbed Pork Loin
Ingredients

1 tablespoon ground cumin
1 tablespoon brown sugar
2 teaspoons chili powder
1 teaspoon ground cinnamon
1 teaspoon ground black pepper
1 2 pound boneless pork top loin roast
In a small screw-top jar combine cumin, brown sugar, chili powder, cinnamon, and black pepper. Cover and shake well to combine. Remove 2 tablespoons for this recipe. Store remaining rub, covered, at room temperature for up to 1 month.
Preheat oven to 325 degrees F. Trim fat from pork loin. Rub seasonings all over surfaces of the pork. Place loin on a rack in a shallow pan. Roast for 1 to 1 1/2 hours or until thermometer registers 155 degrees F. Remove from oven and cover with foil. Allow to stand for 15 minutes during which the temperature should be 160 degrees.


Mashed Sweet Potatoes with Coconut Milk
1 1/2 pounds sweet potatoes, (about 3 medium)
3/4 cup "lite" coconut milk
1 tablespoon minced fresh ginger
Prick sweet potatoes with a fork in several places. Microwave on High until tender all the way to the center, 10 to 15 minutes. If you prefer to bake them, place them in a baking dish and bake at 425 degrees F for about an hour. They should be tender all the way through, regardless of which preparation method you choose.
When cool enough to handle, peel off and discard skin. Transfer the sweet potatoes to a saucepan and mash thoroughly with a potato masher. Add coconut milk, ginger and salt; stir well. Reheat in the microwave for 1 to 2 minutes, or in the oven for 8 to 10 minutes. Serve warm.