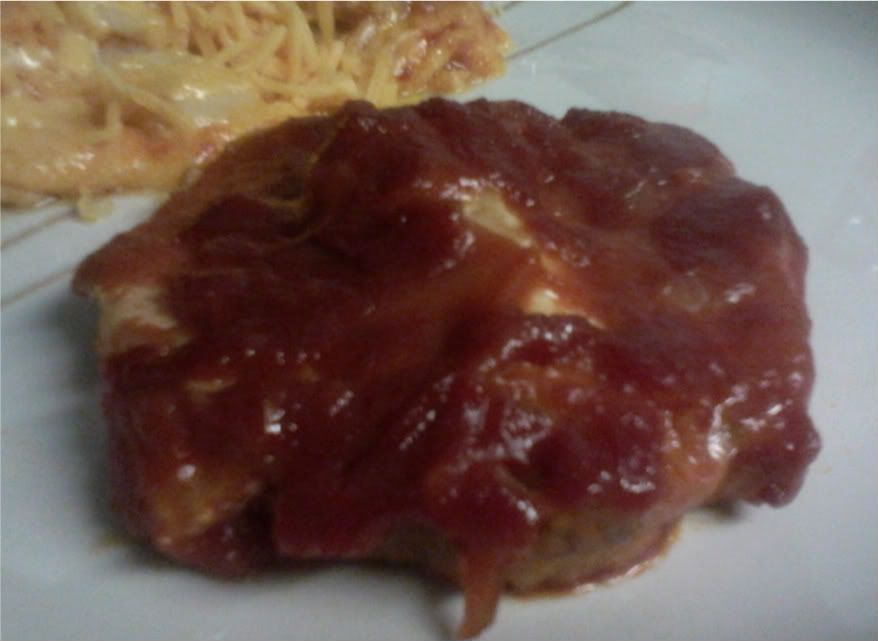 When I was wedding planning, there was a message board called Advice from Brides. It was eventually renamed Snarky Brides, as the ladies that posted there were well known for their opinions on everything. I never posted a question there because I was way too afraid. I believe that I tried to help a bride looking for a picture of wine corks and I posted champagne corks. I was told to bust both bottles over my head and maybe some sense would be knocked into me.
There was one Snarky Bride that really wasn't snarky at all. She was actually very nice and I always looked for posts from her. When she started a cooking blog, I was fascinated. This recipe for barbeque pork is the best that I've ever had. I have fond memories with this dish as it was the first dish that I made that my husband actually ate and liked. Thank you for sharing this recipe Babbs, wherever you may be!
Ingredient
Cooking spray, for pan
4 pork chops
1 cup flour
1 onion, diced
2 cloves garlic, minced
1 can, tomato sauce
1/2 cans of water
1 tablespoon Worcester sauce
1 tablespoon mustard
1/2 cup packed brown sugar
salt and pepper to taste
Directions:
Flour and Brown pork chops and place aside.
Spray saucepan with non-stick cooking spray. Cut onions, sautee until tender and brown about five minutes. Add garlic and stir until fragrant.
Add the tomato sauce, water, Worcester sauce, mustard, brown sugar, salt and pepper. Let that simmer for about 5-10 minutes with onions and garlic.
Add pork chops and let simmer for about 45 minutes to an hour. I like to add the pork chops and simmer for five minutes on the stove top and place them in a 350 degree oven for approximately 40 minutes.
Source:
Babb's Bites