...which comes from Old English meaning morsel. Good luck with that one only having a morsel of this delicious cake-like dessert.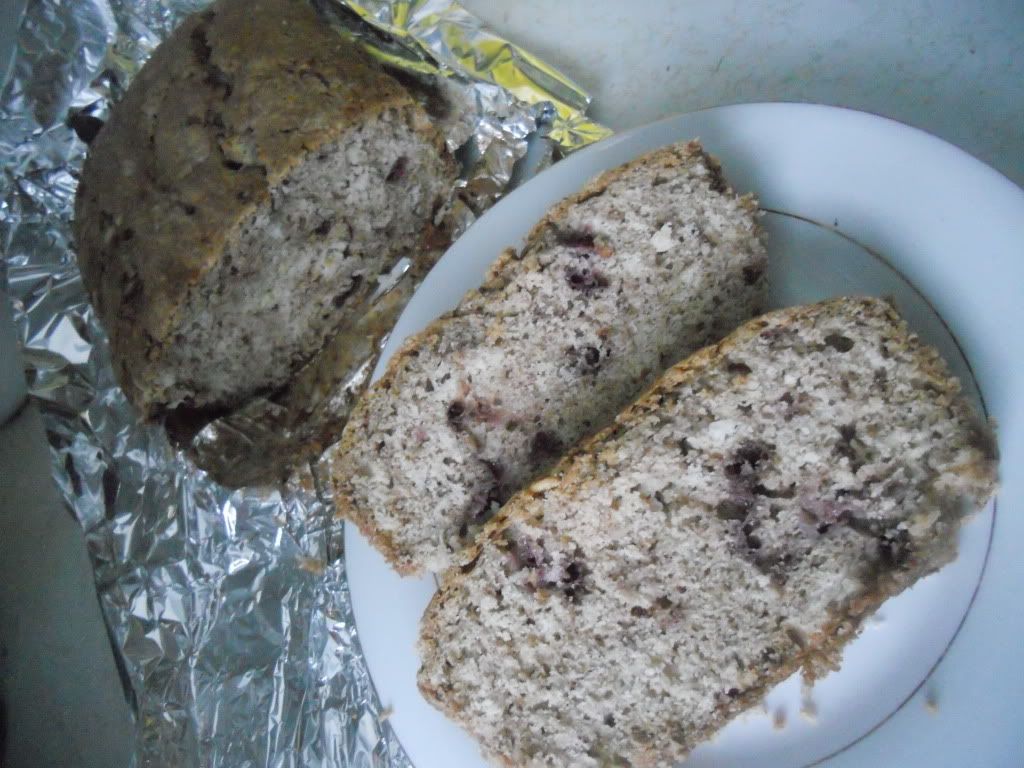 I finally used up the first harvesting from my neighbor's strawberry plants. I need to go out today and pick more pints. The sweetness of the berries and the sugar is complimented by the savory cinnamon. I gave a loaf to my neighbor per our he gets everything that I make with the berries agreement. I was not surprised when he told me this morning that he ate the whole entire loaf. This cake-bread really is addicting. Good luck trying to stop eating it once you start!
Ingredients
2 cups fresh strawberries
3 cups all-purpose flour
2 cups white sugar
1 tablespoon ground cinnamon
1 teaspoon salt
1 teaspoon baking soda
1 cup vegetable oil
4 eggs, beaten
Directions

Preheat oven to 350 degrees F (175 degrees C). Butter and flour two 9 x 5 inch loaf pans.

Slice strawberries, and place in medium-sized bowl. Sprinkle lightly with sugar, and set aside while preparing bread mixture.

Combine flour, sugar, cinnamon, salt and baking soda in large bowl: mix well. Blend oil and eggs into strawberries. Add strawberry mixture to flour mixture, blending until dry ingredients are just moistened. Divide batter into pans.
Bake for 45 to 50 minutes, or until tester inserted comes out clean. Let cool in pans on wire rack for 10 minutes. Turn loaves out, and cool completely.
Source: Slightly adapted from allrecipes.com